It has been just about a month since my last update on Baan Sanploen and we have been busy with the finishing touches.
BOUNDARY WALLS AND PAINTING
We have finished all of the boundary walls, and also finished adding all of the decorative features such as wood effect fence panels, stainless steel detailing etc...  We have also fitted the engraved granite name plate for the house to the front wall along with a suitable styled mail box.  The main gate has also been fitted.
LIGHTING
With a couple of exceptions, the interior and exterior light fittings have now been installed.
POND AND GARDEN LANDSCAPING
Work on the pond and its pump and lighting has almost been completed.  We have also been planting more trees and working on landscaping the garden.  Just a few more plants to add.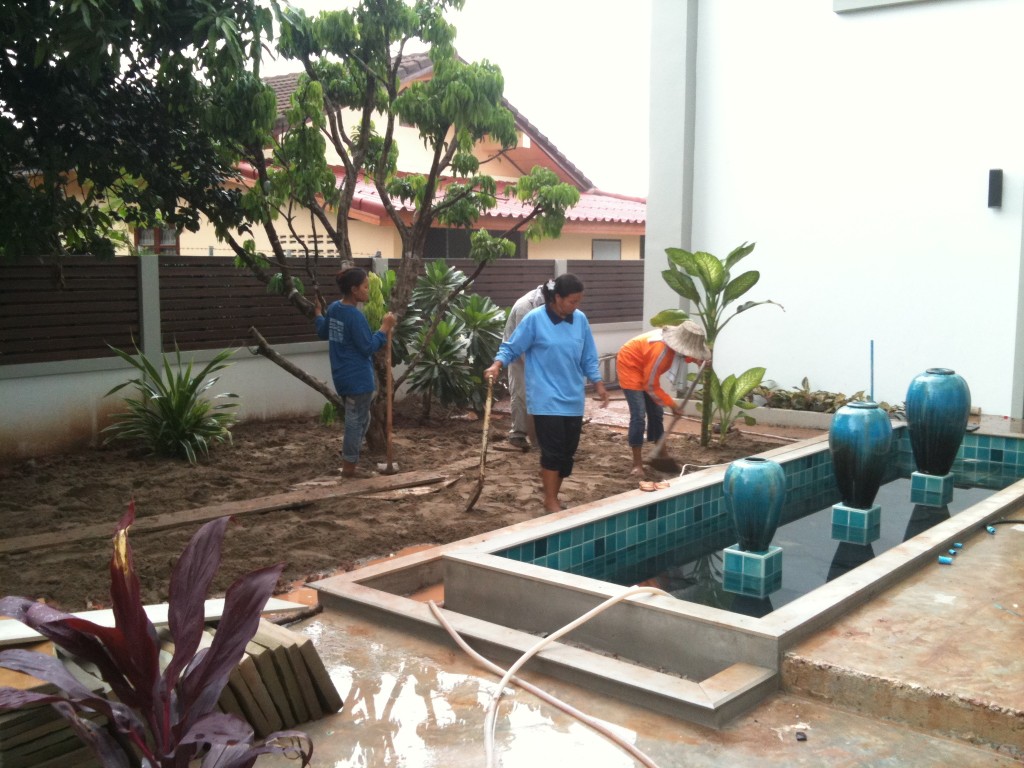 CARPENTRY
The final piece of the jigsaw is now being put in in the form of all of the custom wood work.  I have designed all of the doors and cabinets and also the staircase which features a wood and stainless steel hand rail.  All of which is being made by to my design by a local carpenter.